Your local electrician in Eltham – minor electrical repairs to major upgrades in your residential or commercial property.
Book an Experienced Electrician in Eltham, VIC
Electrical problems are the last thing anyone wants to deal with. Whether your power has unexpectedly gone out early on a weekday morning, you're concerned about the safety of your old switchboard, or you just can't figure out why the builder only installed a handful of power points, the team at Espire Electrical Solutions is here to help.
With more than 10 years of experience, our team of professional electrical contractors are reliable, knowledgeable, and committed to performing high quality electrical work.  We love the challenge of a new project, from installing downlights to emergency electrical repairs – no matter what, you can rely on us to get the job done safely and to your satisfaction.
We cater to residents and businesses in Melbourne's northern suburbs, including Eltham,  Montmorency, Yallambie, St Helena, Viewbank, Watsonia, and more. Contact us for all your electrical needs.
Obtaining an electrical safety inspection from a licensed electrician can help to ensure the safety and compliance of your property. Our team will identify any potential hazards and make recommendations on how to rectify them.
An increasing number of home and business owners are choosing to switch to LED lighting, as it's energy efficient and saves you money. Plus, it will make your space feel brighter.
Older homes are likely to have outdated switchboards and safety switches, meaning they're more likely to short-circuit and cause problems. Our electricians can upgrade your home to ensure compliance.
If you're planning a home renovation, ensure that an electrical renovation is a part of the plan. Our electricians are experienced in mitigating risks associated with renos & rewiring, particularly in wet areas.
Having a functioning smoke alarm is crucial to the safety of your property. There are several legal requirements regarding the correct installation of smoke alarms. Ensure your smoke alarm is set up by one of the best electricians in Eltham.
Even here in Melbourne, Aussie summers can be brutal. Our Eltham electricians can provide professional split system air conditioner installation to keep your family cool and comfortable all summer long. Don't sweat it out anymore.
Why Choose Licensed Electricians in Eltham?
Some people are tempted to handle electrical work themselves, especially when it comes to smaller projects, but this can have adverse results. A certified electrician will have the skills and expertise needed to complete your project as safely and efficiently as possible.
Other benefits of choosing a licensed electrician include:
Safety – as there is a risk of serious incidents and injury when working with electricity, an electrician has ample training and knowledge in how to complete work safely.
Insurance – your insurance policy will only cover work that is undertaken by a licensed electrical contractor, plus their insurance will protect them on the job.
Cost – DIY jobs can actually end up costing you more money. Incorrect electrical work can cause even more damage that you need a professional to fix.
Electrical Regulations – Our trained electricians will ensure that your project complies with all Australian electrical regulations.
Mardi is highly professional, very friendly and easy to talk to about what you are wanting. His work is of high quality and I would recommend his services.

Emma Jamieson


It was an absolute pleasure to deal with Mardi from an initial call to post-installation! He is very responsive, goes an extra mile to have a happy customer and answers all the silly questions! Thank you Mardi!

Eugene Kokachev


Mardi is the honest, friendly, polite person to deal with, and we are extremely happy for the work he has done for our house, and fair price. Will highly recommend to anyone and continue to use his services in the future.

Yu Liu


Thanks for your help today Mardi! Your honesty and how efficiently you got the job done is greatly appreciated! See you again mate! If anyone ask, I'll send them to you! Cheers!

Nosvr_ 2


Rang for a quote. Ceiling fan installed next day after some juggling on his end. Clean worksite. Thoroughly happy.

Shannon James


Great service! Very thorough. Diagnosed our air-conditioner wiring issue and repaired it. Text message let me know when he was on the way and came on time. Accurate quote.
Friendly and helpful. Highly recommend!

Erica Jewell


I recently had an electrical issue that was tripping the fuse for all power in the laundry. Mardi was out to investigate and fix the issue within a couple of hours of me making the call.

A great, friendly service that I will definitely use again.

Lucas Vanderpoel

Espire Electrical Solutions works with clients from all walks of life, including:
Our Electricians Recommend & Install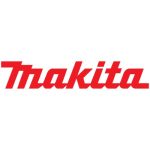 Why Choose Espire Electrical Solutions?
There are many reasons to choose a team as dedicated and passionate as ours, including:
FAQs - Hiring a Electrician in Eltham
Finding a Local Electrician Near Eltham
Our team of experienced electricians take pride in being friendly and reliable from the moment they walk through the door. We can provide a complete range of residential and commercial services, ensuring that your every need is taken care of.
We can also provide emergency repairs for those times when you desperately need power restored to your property or when your premises need to be made safe immediately.
If you're looking for an electrician, look no further than Espire Electrical Solutions. Whether you're located in Eltham, Eltham North, Greensborough, Diamond Creek, or a surrounding area, we'll be more than happy to help.
Call us on 0431 569 629.